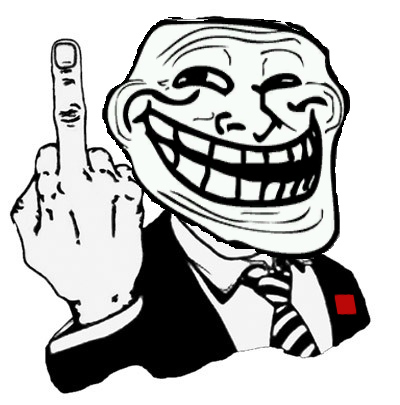 7 June à 5pm: Disrupt the Grand Prix Opening Cocktail!
Gather at the corner of Notre Dame and des Seigneurs
(two blocks west of Guy) (metro Georges-Vanier, Lionel Groulx or Charlevoix)
From 4 to 10 June: Autonomous actions. Wherever they are, we'll be there too!
The nightly protests will disrupt this crass elite at play in western downtown every night. To kick off the week of activities, the Grand Prix is throwing a "glittering" banquet, where a table with a driver costs a mere $25,000! Let's make their "prestigious and festive" soirée our own "Grand Evening".
Against Mayor Tremblay
Tremblay has been outraged for weeks, calling for calm to avoid the inevitable ... Let's give him something he can be proud to be outraged about! Defy his anti-mask regulation!
Against the "special law"
The special law is a desperate attempt by the state to regain control over the popular protest and protect its tourist season. This law unmasks the real face of the police state, which represses and criminalizes in order to impose its policies. Bravo, Charest! You've sparked an unprecedented popular protest movement in Quebec!
Against capitalism
The Grand Prix represents a golden windfall of millions for the very rich. Meanwhile, people working at the Grand Prix will only take home a bit of cash necessary for their daily survival.
Against the capitalist elite
The international elite of white, western men, fascinated by their "big deluxe cars", are dreaming of cruising around downtown Montreal. Their very presence embodies the concentration of wealth and social inequality and symbolizes the causes of the global economic, ecological, political, and social crises.
Against social cleansing!
Each summer, the SPVM pushes the poor and marginalized out of public space in a huge operation of social cleansing designed to please the rich and tourists during festival season. There are only a few days remaining for them to quell the protests which disrupt downtown every night. Let's be more numerous than ever around Crescent Street, where they'll park their Ferraris.
Responding to the call issued by the student movement, CLAC will take part in a week of economic disruption to promote the social strike.
Because Bernie Ecclestone is worth 2.5 billion and Bachand gives him 15 million dollar gifts. Because the F1 is a $10 billion business which sucks up public funds to enrich itself, wherever it takes place around the world.
Fuck the Grand Prix!

DISCLAIMER: THE "GRAND SOIR" ORGANIZERS WILL BRAG THAT THEIR EVENT IS A BENEFIT FOR STE-JUSTINE'S HOSPITAL FOR CHILDREN, AND THE MAINSTREAM MEDIA WILL NO DOUBT RECYCLE THE SHIT OUT OF THIS INFO... WELL IF THE PARTICIPANTS TO THIS CAPITALIST FARCE ARE REALLY CONCERNED WITH THE WELFARE OF SICK CHILDREN, THEY DON'T NEED A BOGUS PRETEXT TO GIVE THEIR DISPOSABLE MONEY TO CHARITY! IF YOU HAVE TOO MUCH CASH, YOU FUCKING WANKERS, JUST GIVE IT TO THE HOSPITALS AND FUCK RIGHT OFF!