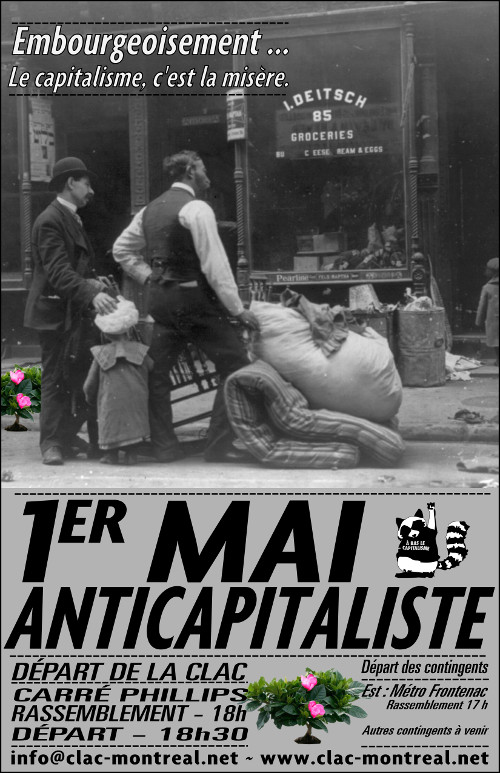 "They are rich because we are poor and we are right to revolt!"
Meetup at 6PM at Phillips square,
Demo starts at 6:30PM sharp!
Others meetups:
For more information:
This year, the governments of Montreal and Canada will celebrate, spending millions of dollars in opulence for what they call their "nation" and their "city". Their priorities are clear when we consider all the austerity budgets shoved down our throats for the last 20 years. Austerity for us, and festivities for them! The bankers, bosses, local elites and international consortiums profit from the complicity of the same public administrations which exploit us and impoverish us.
Every sphere of our lives is affected by these capitalist leeches and this state vermin. We are angry, and we will make ourselves heard.
On MayDay, don't let the capitalists steal one more of our days for their profit: this day is ours, we own it!