A banner that reads:
"Essential: Health workers, delivery people, cashiers
Non essential: Landlords, bankers, bosses
May Day 2020: Celebrate the workers. Destroy capitalism"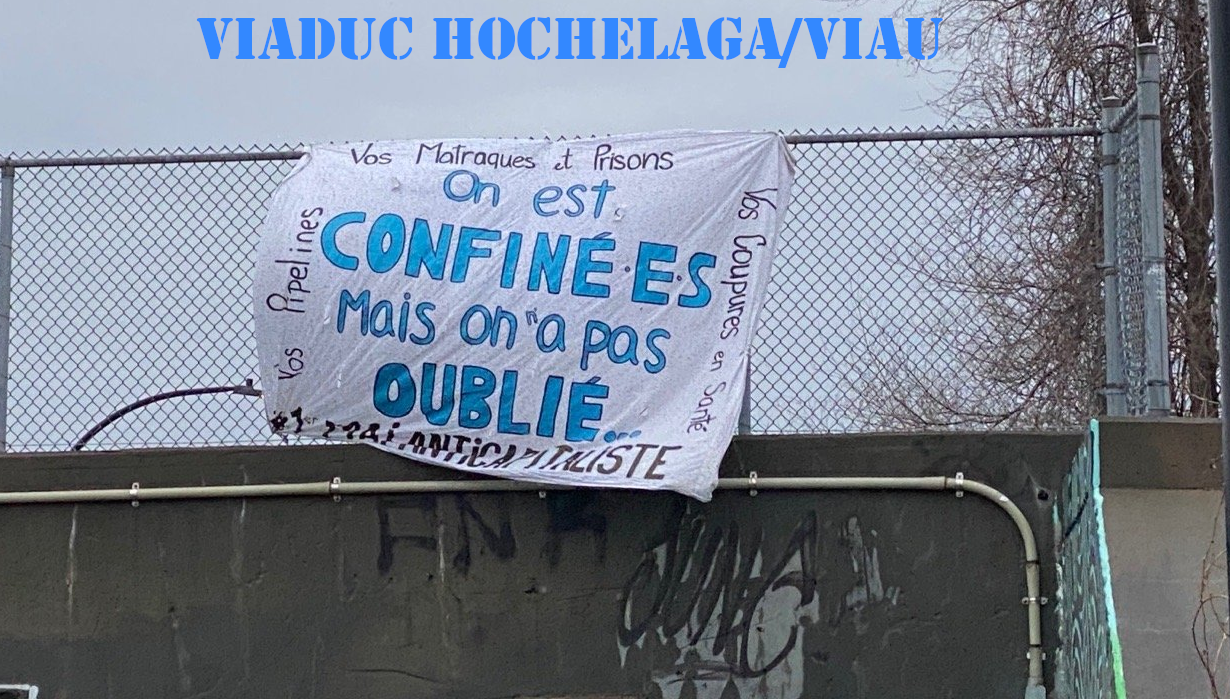 Seen at Hochelaga/Viau overpass :
"We are confined but did not forget... Anticapitalist May Day
Your batons and prisons
Your pipelines
Your healthcare cuts"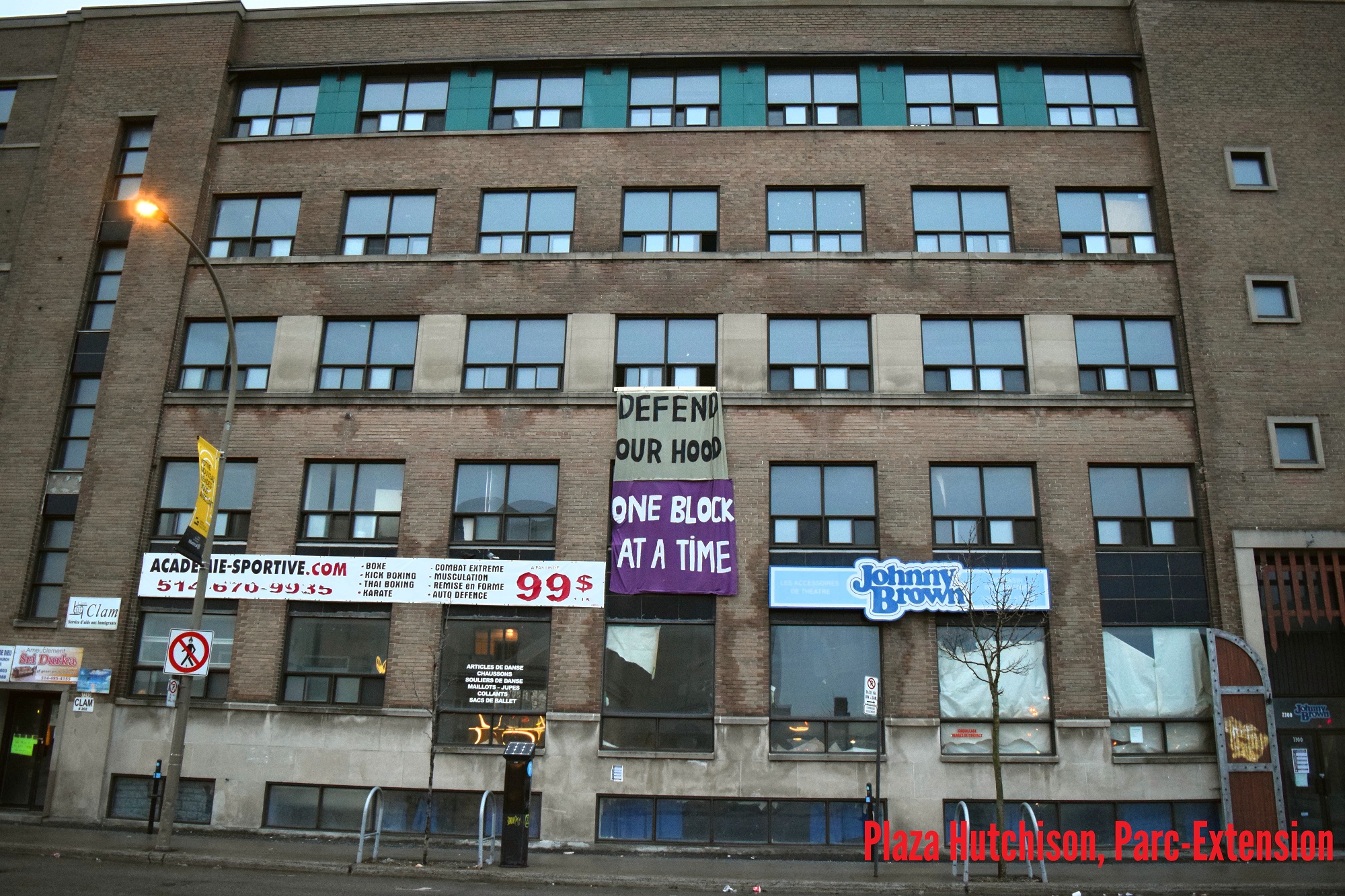 Plaza Hutchison, Parc-Extension
---
Banners and posters deployed around Rouyn-Noranda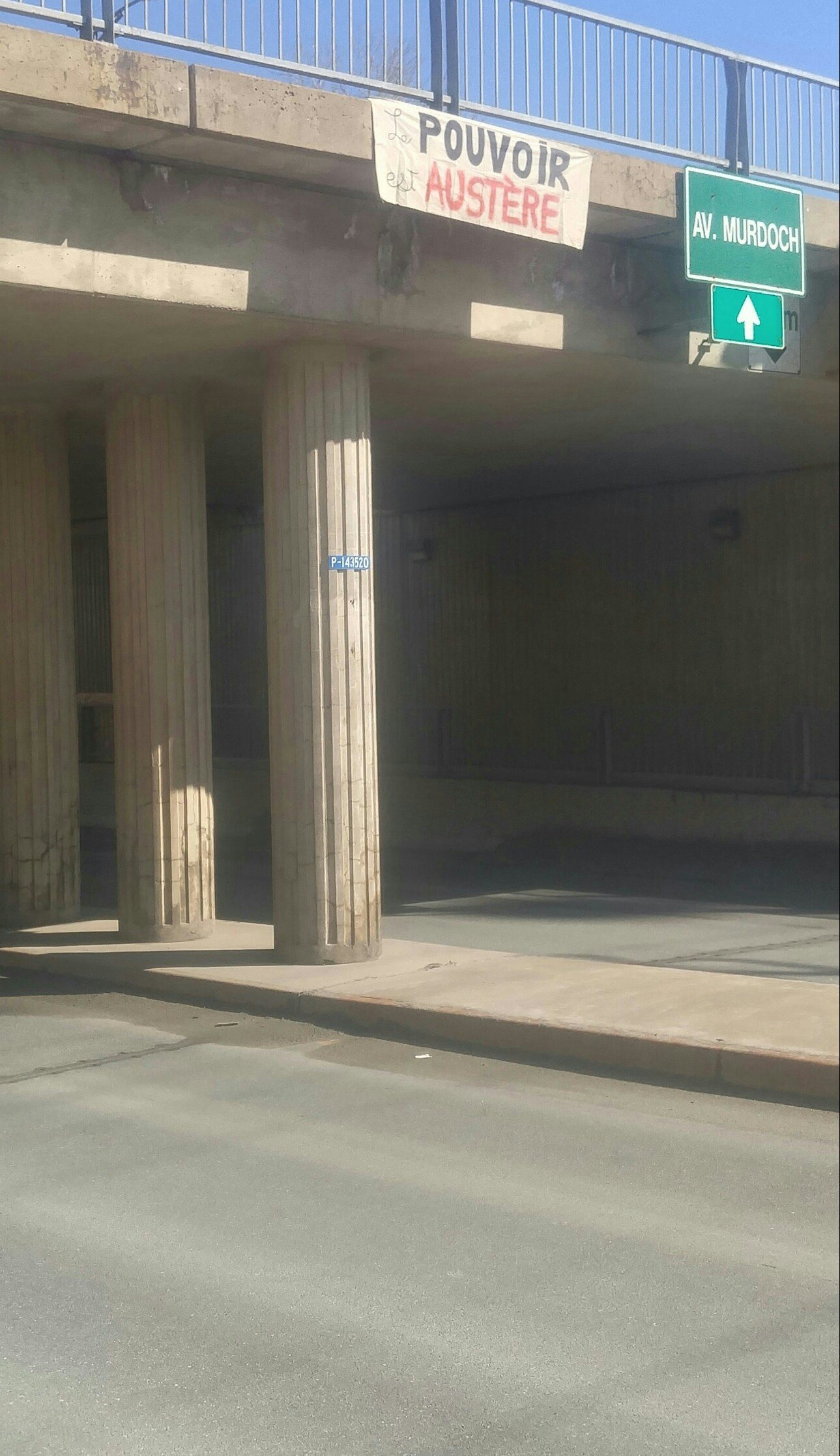 "The power is austere"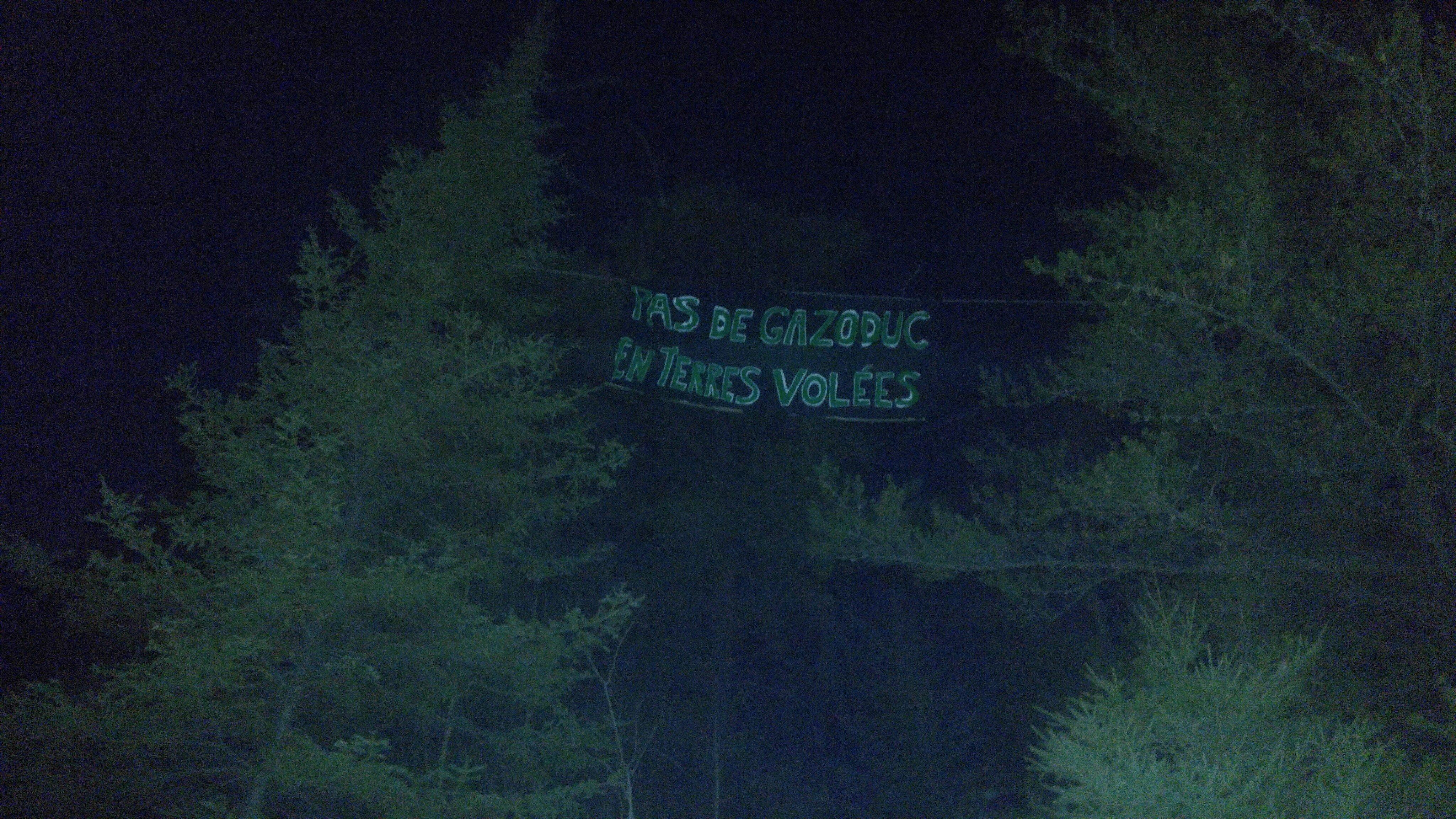 "No gazoduc in stolen lands"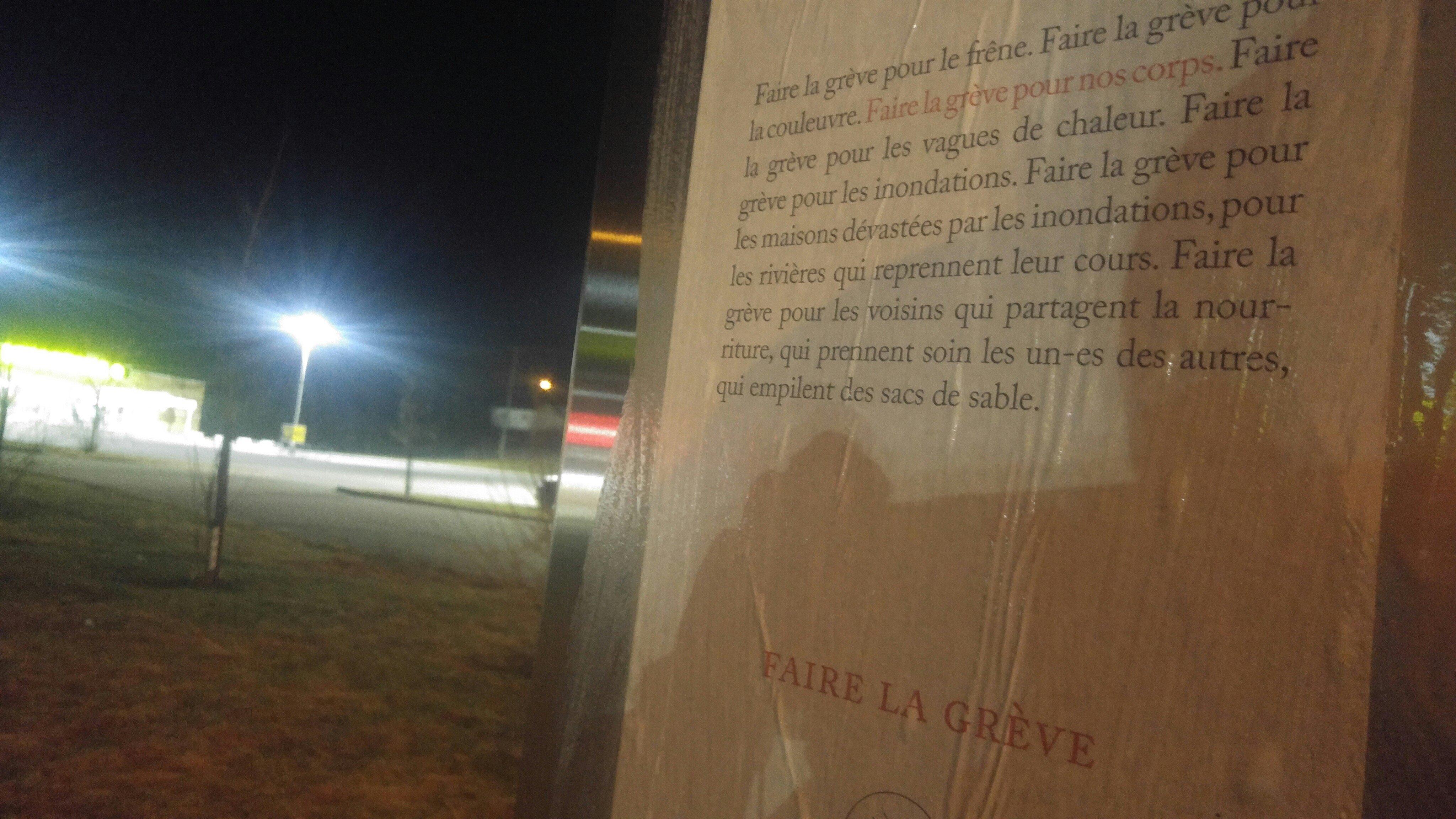 "Be on strike because of the ash tree. Be on strike because of the grass snakes. Be on strike for our bodies. Be on strike because of the heat waves. Be on strike because of the floods. Be on strike because of the houses destroyed by floods, for the rivers to take back their course. Be on strike for the neighbors who share their food, who take care of others, who pile up sandbags. BE ON STRIKE."

---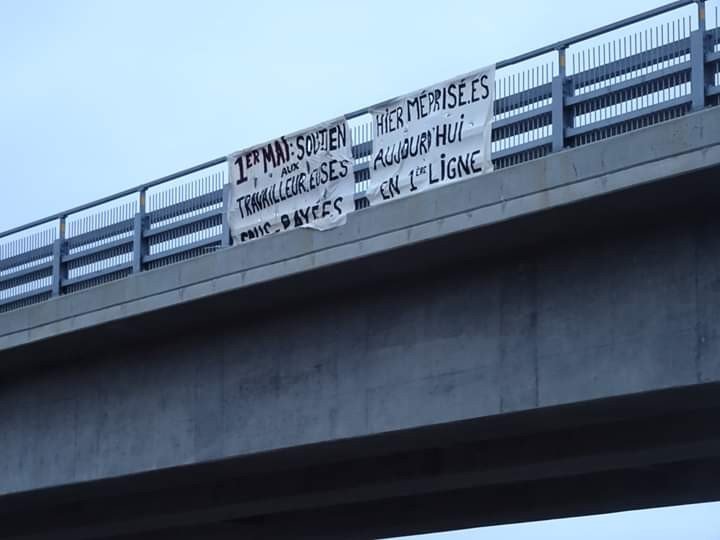 Seen this morning on A20 highway near L'Isle-Verte, between Trois-Pistoles and Rivière-du-Loup
"May Day: support to the underpaid workers. Despised yesterday, on the front line today !"
The IWW put together my photos of more banners on their Facebook page.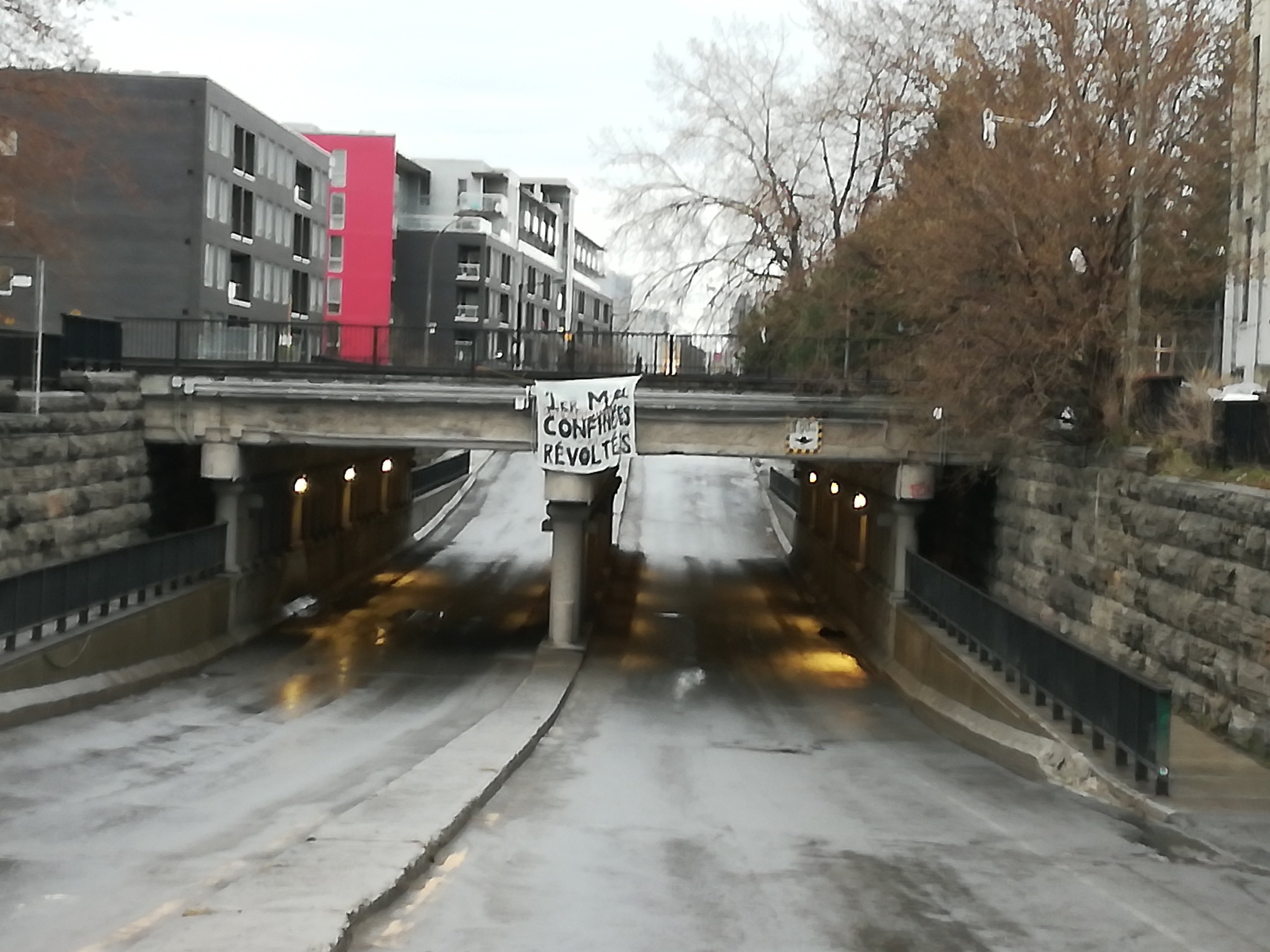 A banner that reads: Anticapitalist May Day. Confined & revolted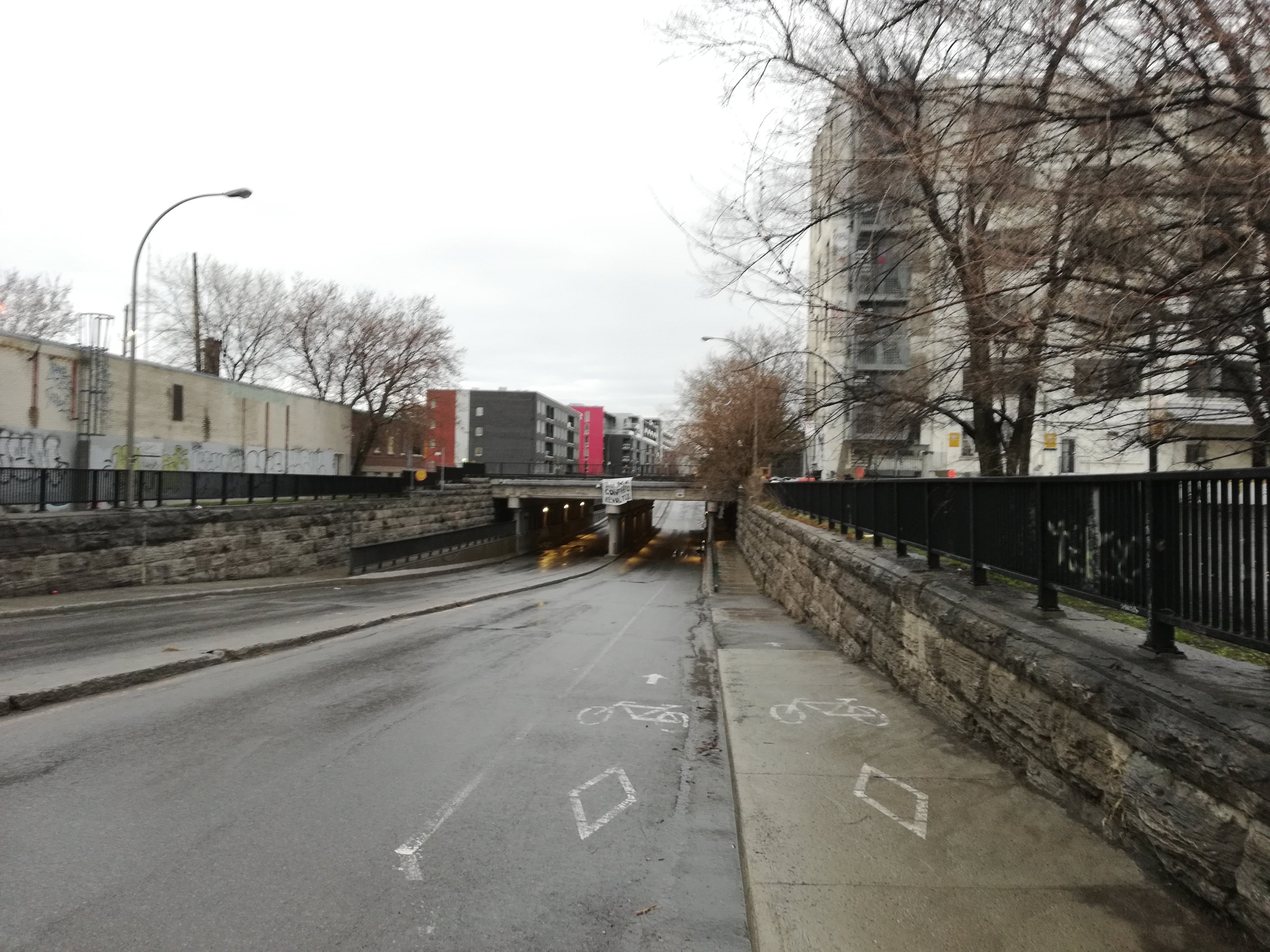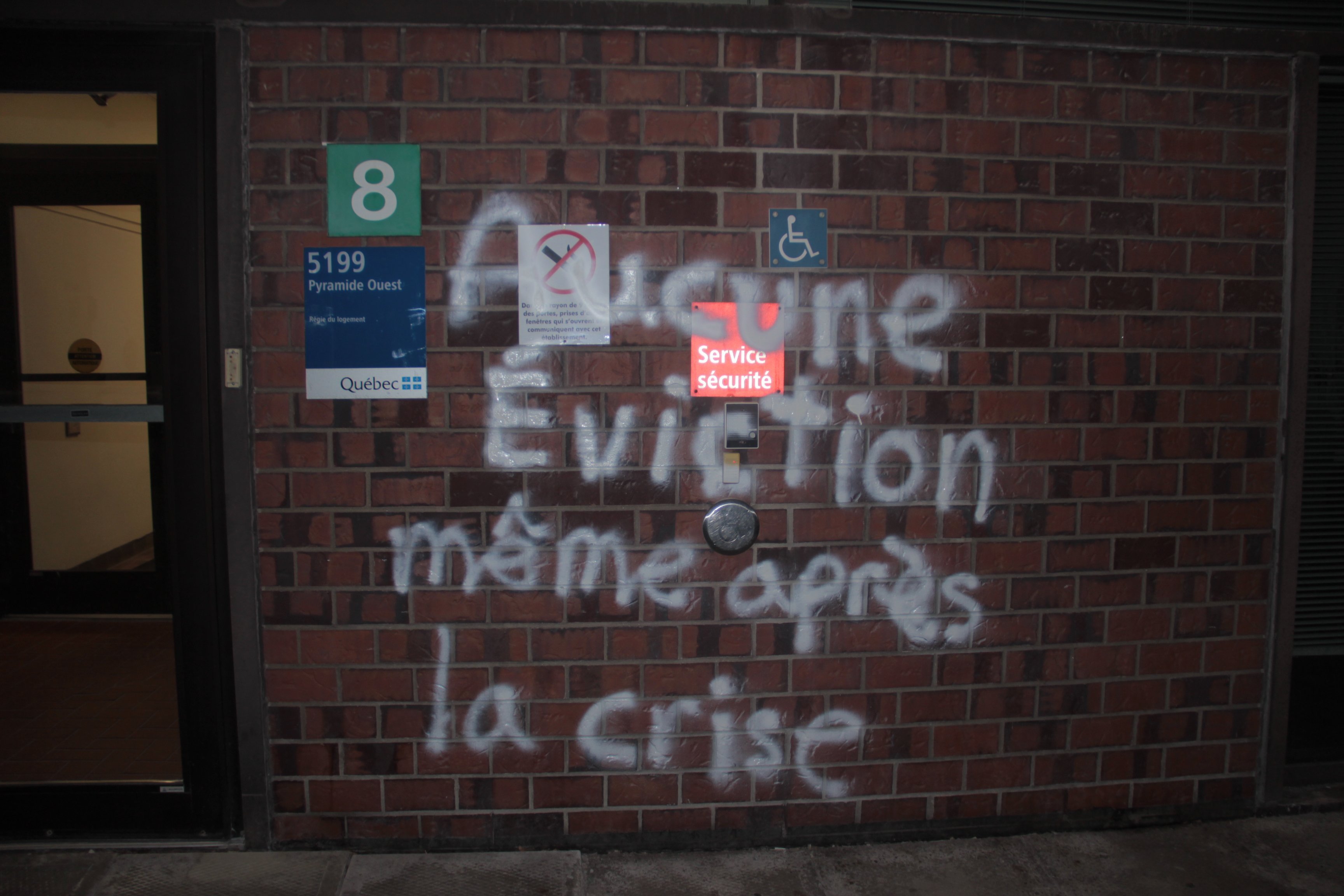 Action from the "No housing, no quarantine" collective for MayDay. In front of the office of the Régie du logement.

"The solution is hygiene, not repression", a banner of the J.S.P.P. (Jeunesse socialiste pour le pouvoir populaire) for MayDay.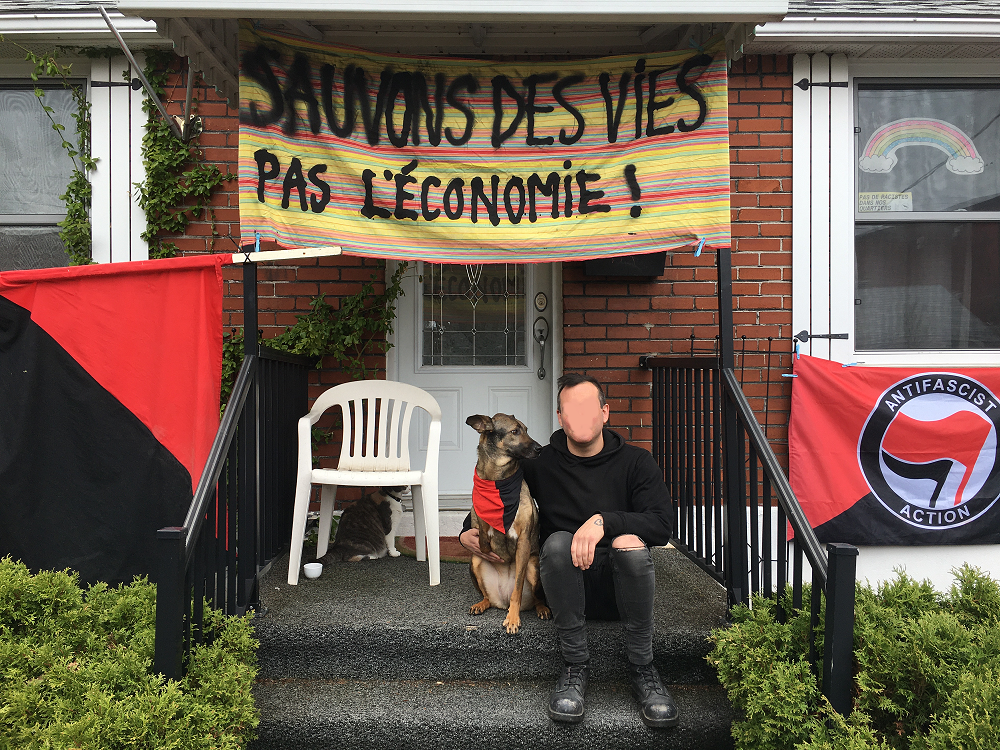 ---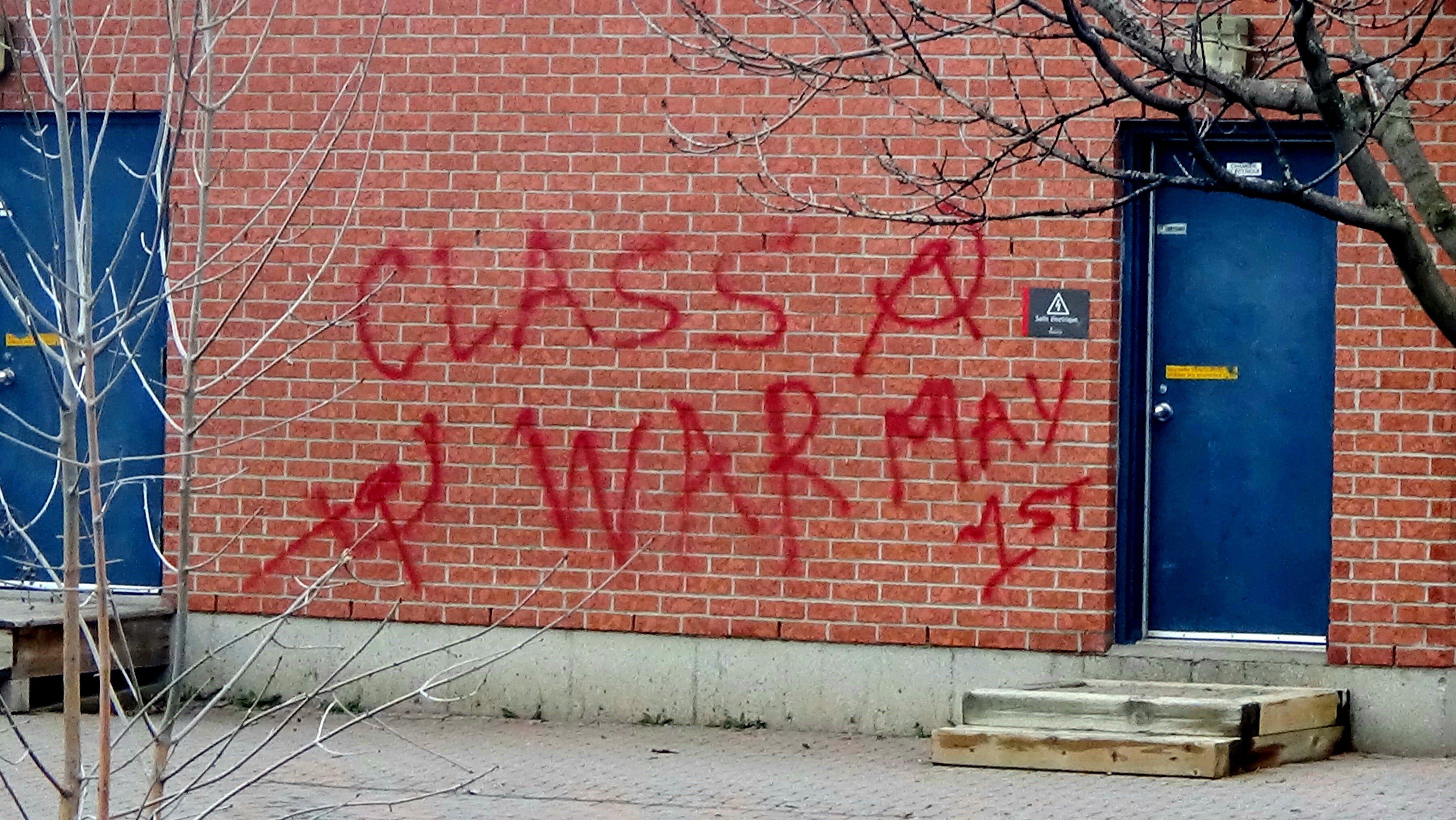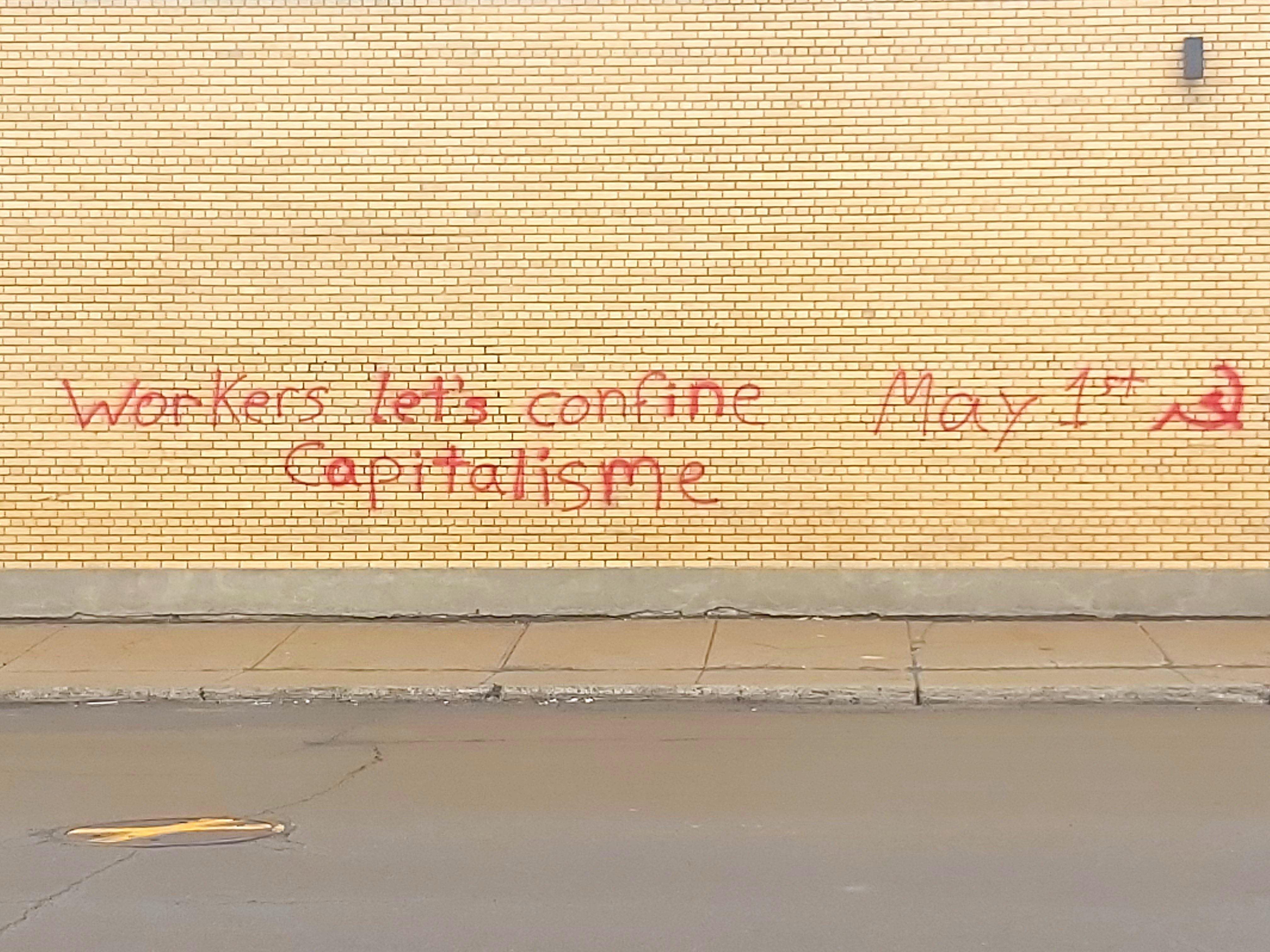 MayDay communique from the Comité rouge
---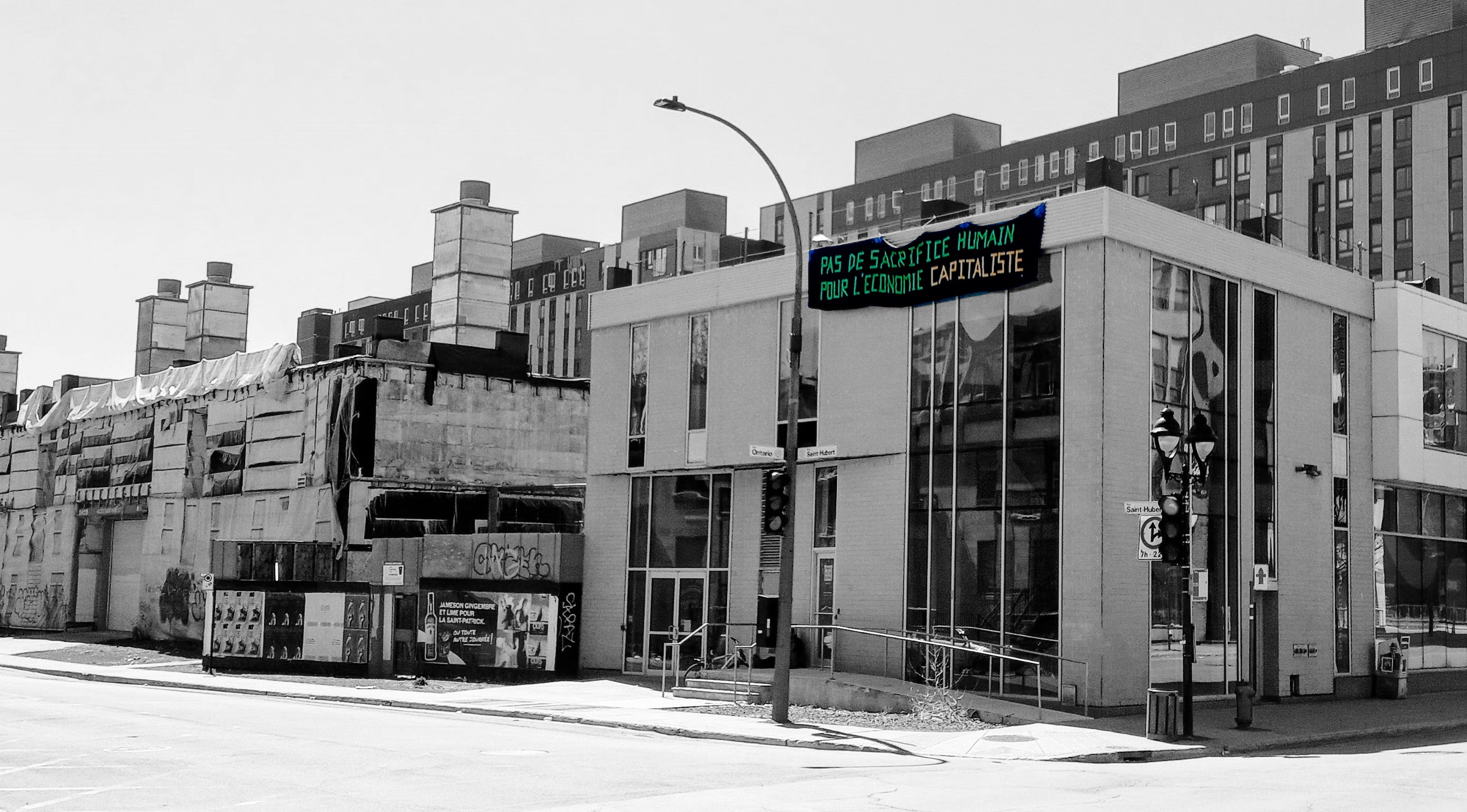 Banner seen corner of St-Hubert and Ontario: "No human sacrifices for the capitalist economy"
Other actions:
CORPIQ offices flooded for MayDay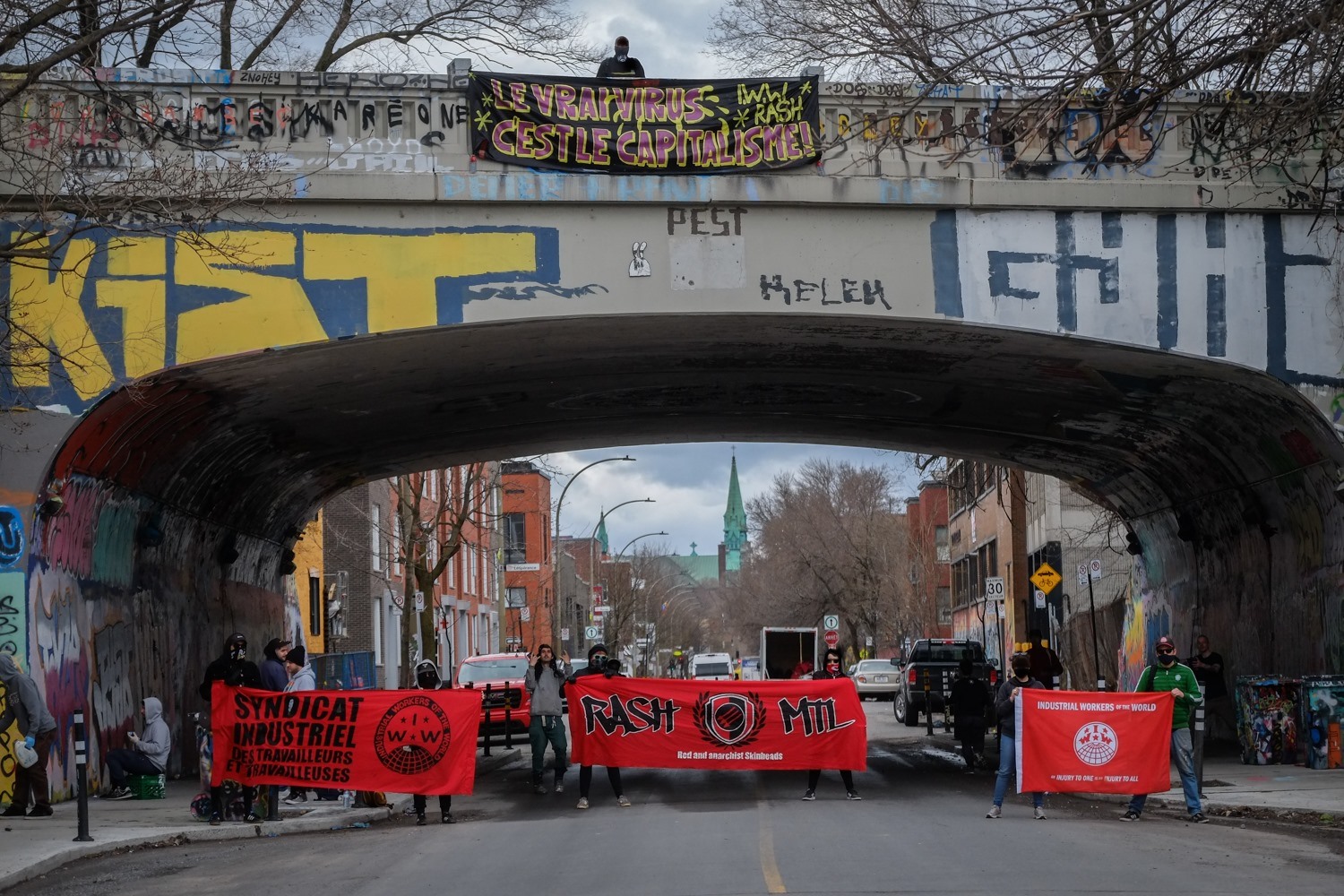 Visibility action taken from the following Facebook page.