We are sharing a callout from P!nk Bloc Montreal.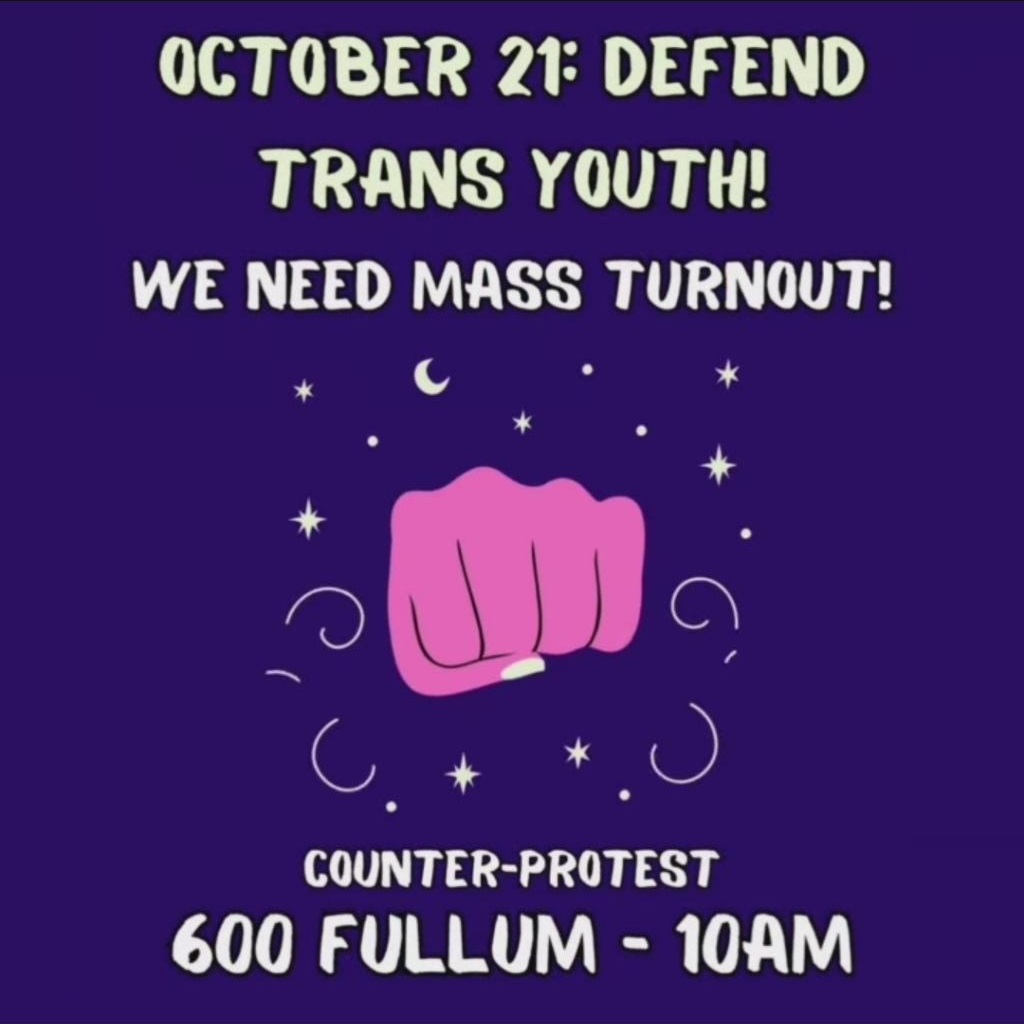 All youth deserve safe schools, where they can grow and flourish. However, for some of them, even this foundational principle cannot be taken for granted.
Right now, a reactionary, conservative movement is trying to take away protections afforded to 2SLGBTQ+ youth, stripping them of their fundamental rights to serve their political agenda. The same anti-trans groups behind the 1 Million March are trying, once again, to deprive students of a comprehensive education which is inclusive of themselves and the world.
Let's remind them that inclusive education, and safer schools for all, saves lives. Join us on the streets, at 600 rue Fullum, on October 21, 2023 starting 10am: let's fight for a better future for us all!!
600 rue Fullum is at 10 minutes from Papineau station, and 13 minutes from Frontenac station.
This counter-protest is being organized by a large coalition of groups and concerned citizens willing to take action against anti-trans hate, notably @pink_bloc_mtl. Please take note that racism and Islamophobia is strictly prohibited.
Date et heure:
Saturday, 21 October 2023 - 10:00