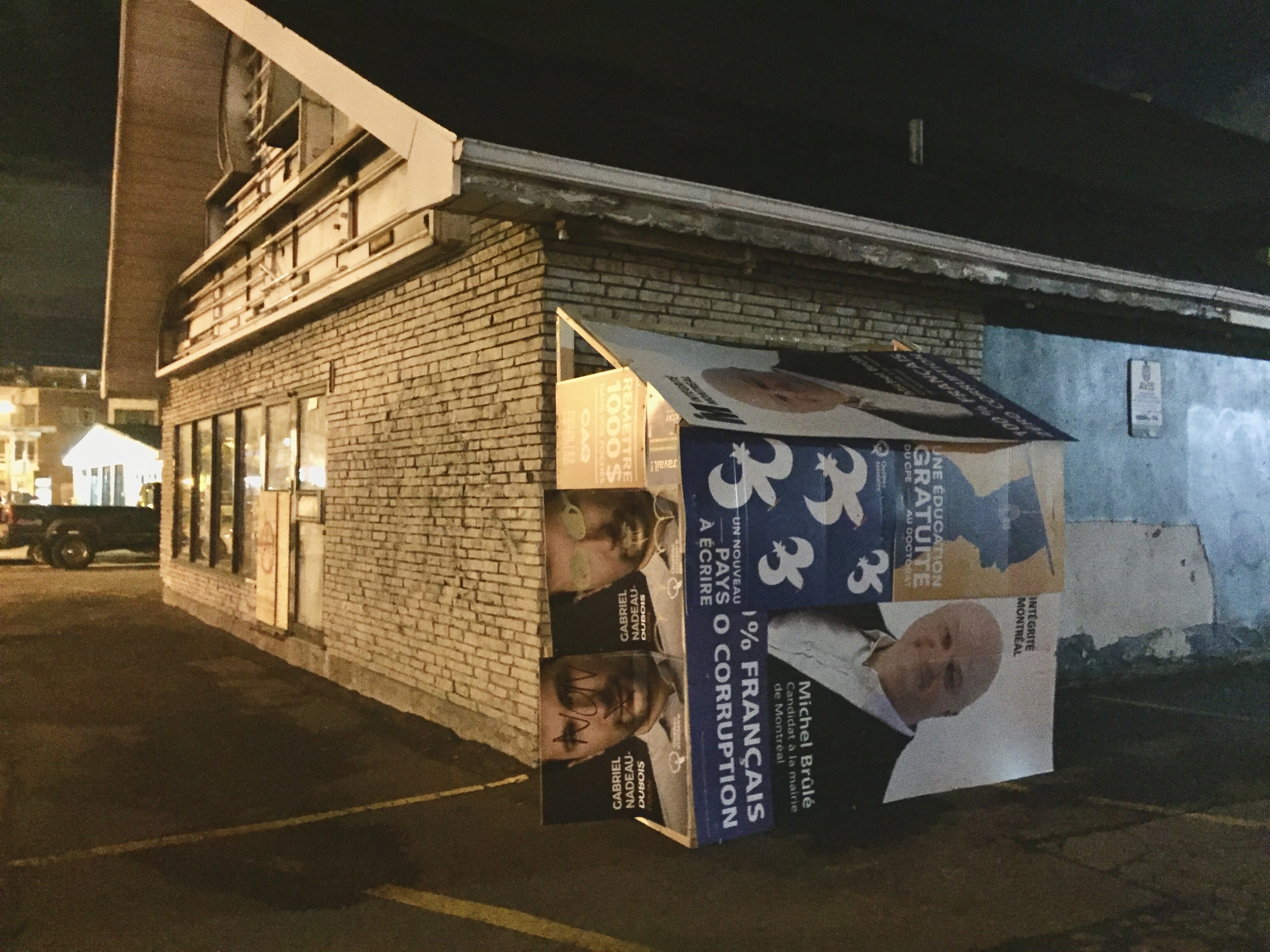 For immediate distribution.
Some CLAC activists built a house made from reused electoral campaign materials taken from a gentrified street of the Rosemont neighborhood, near the wreck of a derelict restaurant and a new condo building.
In the words of Éric Simard: "They promise to take measures, but we are able to make those measures ourselves and to cut where necessary." If the political parties really aimed to help the population, it would take a very different approach to their postering campaign. Émilie Lapierre tells us: "Their arguments are unfounded, but we can give them our own foundations !"
The larger than life promises of the political parties creates mistrust within the population, as witnessed by Mathieu Laframboise: "We need to bring back to earth the debate on urban planning and build the city we cant."
As the promises of the candidates are less and less believable, it seems important to these activists to win their elections here and now: "The instability of their promises will not prevent the solidity of the material used to make us believe them", says Éric.
The population is impatient to see results following the current election campaign, seeing as they are still reeling from 20 years of brutal austerity measures. Most political parties are now offering leftist promises : "the electoral debates are far from constructive and the placard are all we can really benefit from" says Émilie. Indeed, the placards seem to have multiple uses: "We can use them as crazy carpets: slide and remember the promises which are nothing but leaves to the wind."
- 30 -