Wed, 05/06/2020 - 16:51 Authored by MattLeGeek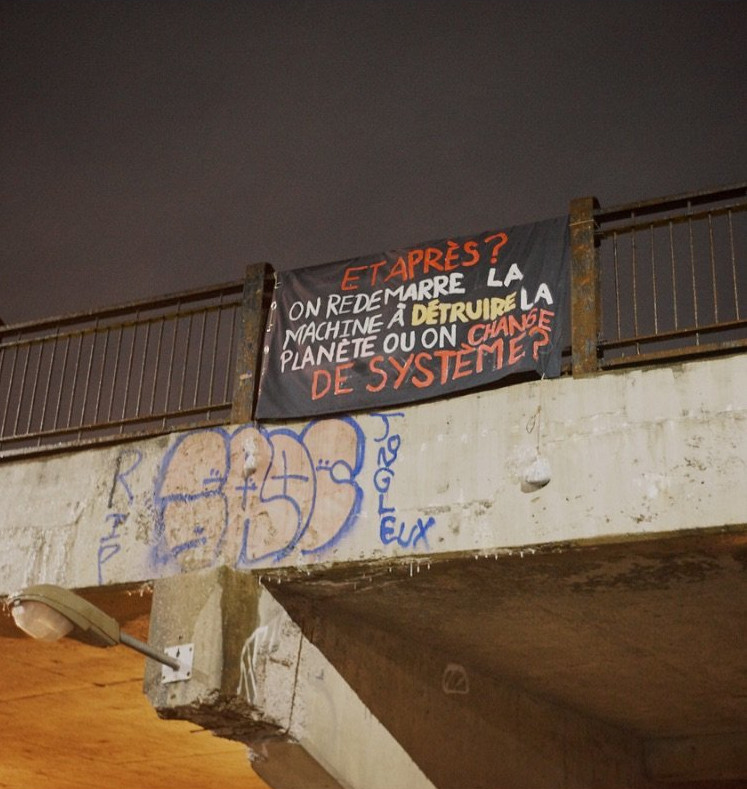 This past MayDay, like each year for over a century, was the International Workers' Day. Despite being confined, many people took action to redecorate the city. The situation might seem grim, but there are still a few positive observations we can make.
The air in our city is clearer that it has been for over a century. Oil consumption slows down and greenhouse gases production diminishes. For many people, being confined is an opportunity to review our unhealthy relationship with work within an hyperperformist and hyperproductivist society.